As with everything, it takes a little time, effort, and a few dollars.
It's really quite a simple undertaking. It requires the removal of a short section of the existing rail in the desired location, and subsequent installation of the new Electronic Load Cell Scale.
The NTEP certified (Legal-for-trade) scale, manufactured by the company I work for, simply requires removal 18 inches of existing rail in the desired location.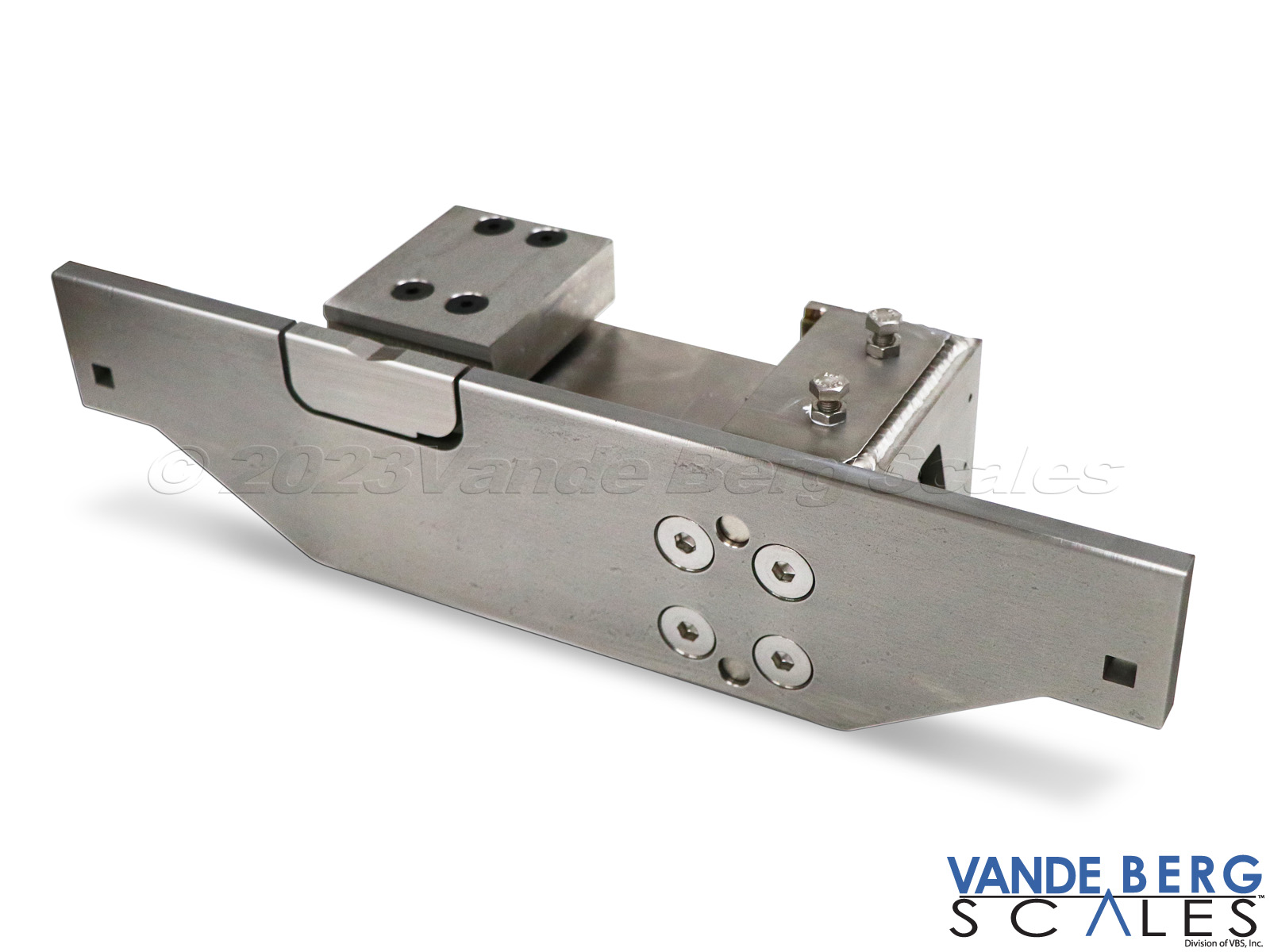 You should give consideration to these items in scale positioning:
Structural and stability support of the rail in the area desired
Space or area for desired activity and movement around the scale area
Electrical power and desired indicator location
You or your installer would then weld the scale into that 18 inch section selected.
With the VBS Static Monorail, there is a 3 inch "live weight" dimpled section of rail attached directly to the load cell.
The small dimple, or indentation in that section allows for the supported trolley to quickly stabilize and provide a quick and accurate weighment.
In addition to simply welding the 18 inch rail section in place, additional structural support brackets should be added from the scale to the wall or ceiling to preclude any possibility of twisting or warping type of movement.
A note of CAUTION here, is to never have the electronic indicator hooked up to the loadcell, plugged in, or grounded when welding on the monorail.
Keep all loadcell wires separate and apart from each other as well when welding.  Mistakes here can destroy the load cell and or the Indicator.
You should select a Static Monorail Scale based on rugged design for harsh environment, high accuracy, and simple maintenance.
A less expensive epoxy painted scale may be ample for your need, but if you have a highly corrosive environment, you may wish to consider the advantage of stainless steel for greatest durability.
Just because an older beam scale is still functional, you may wish to give consideration to greater weighment accuracy and time efficiency.
In the world today, these two items alone can offset and rationalize the the cost of moving forward and updating to a new electronic static monorail scale.