There is an overwhelming need in modern industry for the ability to categorize and sort products.
Fast, accurate sorting is the key to optimizing your factory's money-making potential!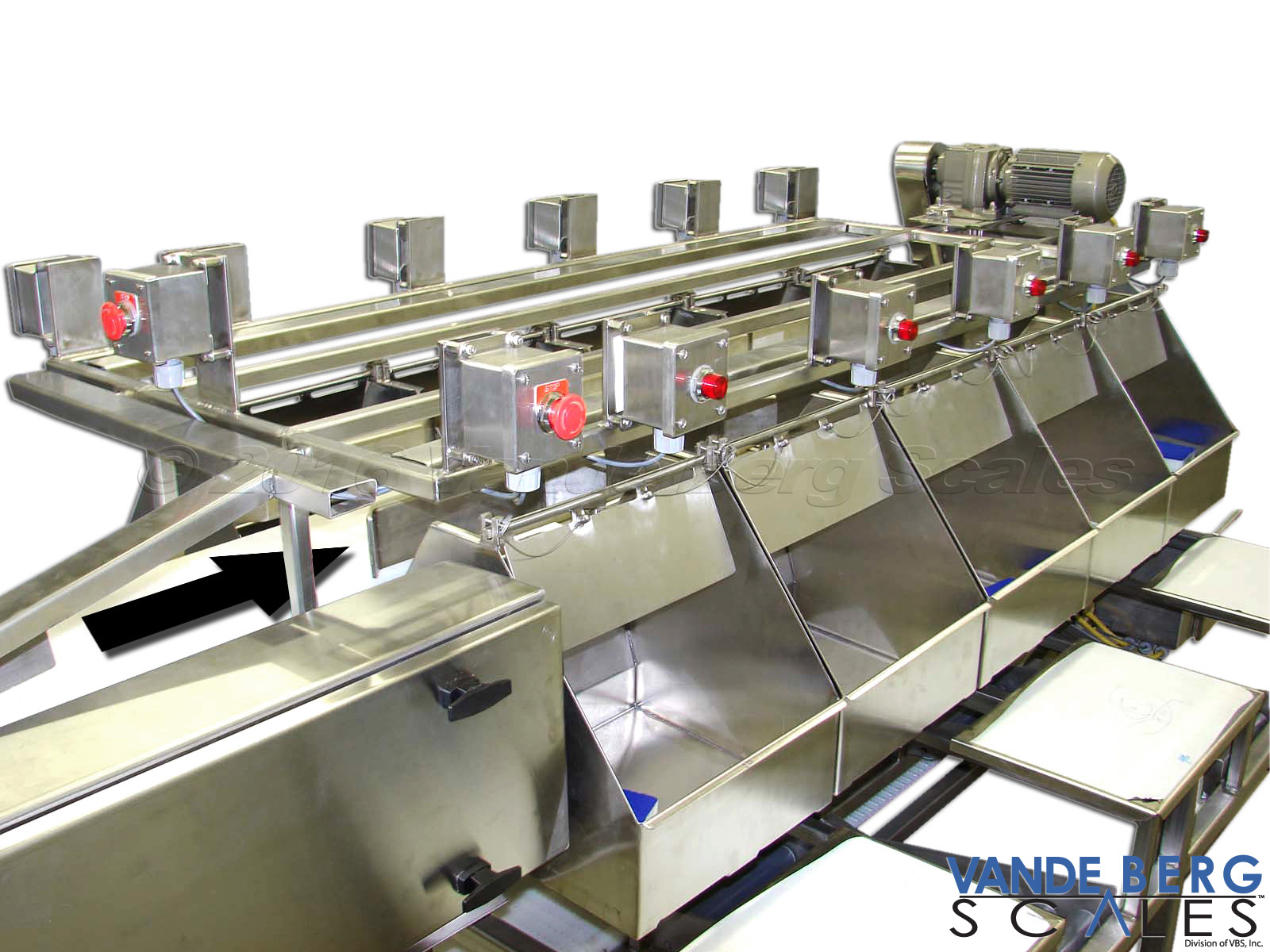 The answer to this need is automated sorting.
Sorting by hand is a tedious and slow process, and particularly ineffective when you need to sort based on several different criteria.
On the other hand, automated sorting systems can integrate several different checks and tests into one seamless process.
This shows itself especially in the meat production industry.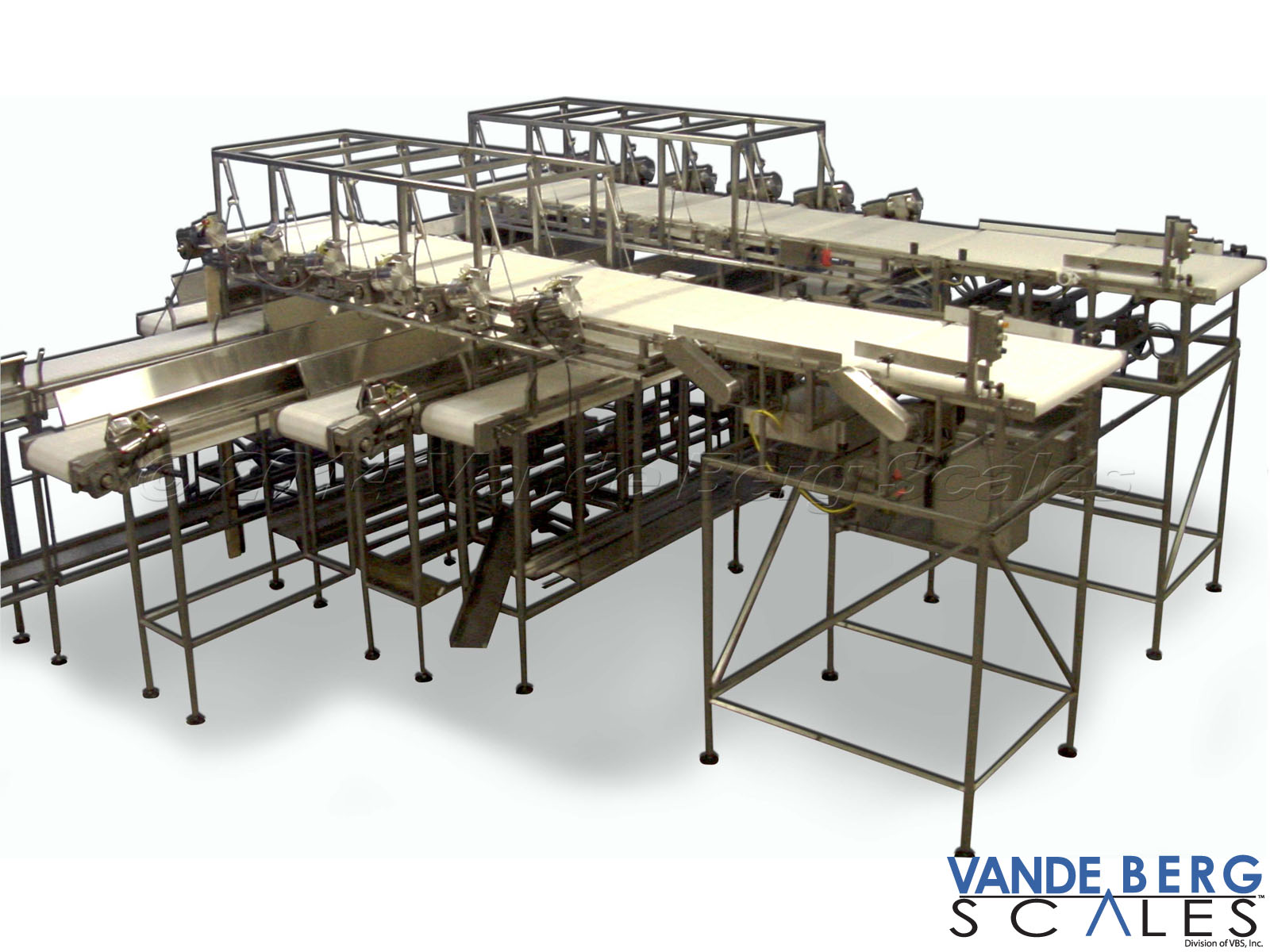 One system that we installed used a scale to weigh the meat and a camera to examine the color ("redness") of the meat and classified them into different routes.
A human doing the same thing would take quite a bit longer and have to worry about opinions on color classification.
A sortation system usually consists of a conveyor with multiple automated tests(sometimes human grading for different cuts is in the mix). The computer of the system processes the information from these tests and sends it to a specific divert which guides the product to its intended path based on classification.
These systems can be made to handle numerous diverts and product paths. We have made systems that handle dozens of different classifications and that accommodate many different criteria.
They also are easy to integrate with our scale, conveyor, and grading technologies.
Often we are asked to make a customized version of our standard equipment to meet the customer's needs. These systems are capable of an amazing range of different processes.
From a fish processing system that weighs them at 2,700 per hour to a system that takes random-sized cheese chunks and fills boxes to ten pounds with incredible efficiency, the possibilities are truly endless!
If you handle products of variety of weight, size, shape, color, etc.that need to be organized quickly and efficiently, but can't (or don't want to) employ an entire assembly line full of workers to do the task, then our custom sortation technologies should fit the bill. Ask us how we can assist your in your application today!