When comparing the In-Motion Monorail Scales on the market today, one has to consider if they are all equal, but what do you look for?
One of the first things to consider is the make of the unit. Is it stainless steel or is it a painted unit?
Both have their place in the market but what are the conditions in your plant?
Stainless steel has became the unit of choice in the industry, however if your application is in a dry area without caustic chemicals, a painted unit may do you just fine.
The next thing to look at may be the speed needed to do the job.
Chains are running faster and faster every day.
You need a unit that will meet and exceed these speeds and still be a "Legal for Trade" unit.
You may ask "What is the legal speed of the scale I am looking at?"
All you need to do is go to for the "National Type Evaluation Program" (NTEP) web page (www.ncwm.net/certificates) and do a search for the rating of the scale. Check how many weighments per hour the unit is legally certified to do.
What capacity (weight of item being weighed) is needed on your scale?
Again, check the NTEP certificate to see how many pounds the scale is approved at.
What trade increment size do you need as opposed to display divisions ?
All of this can be found at the NTEP web site.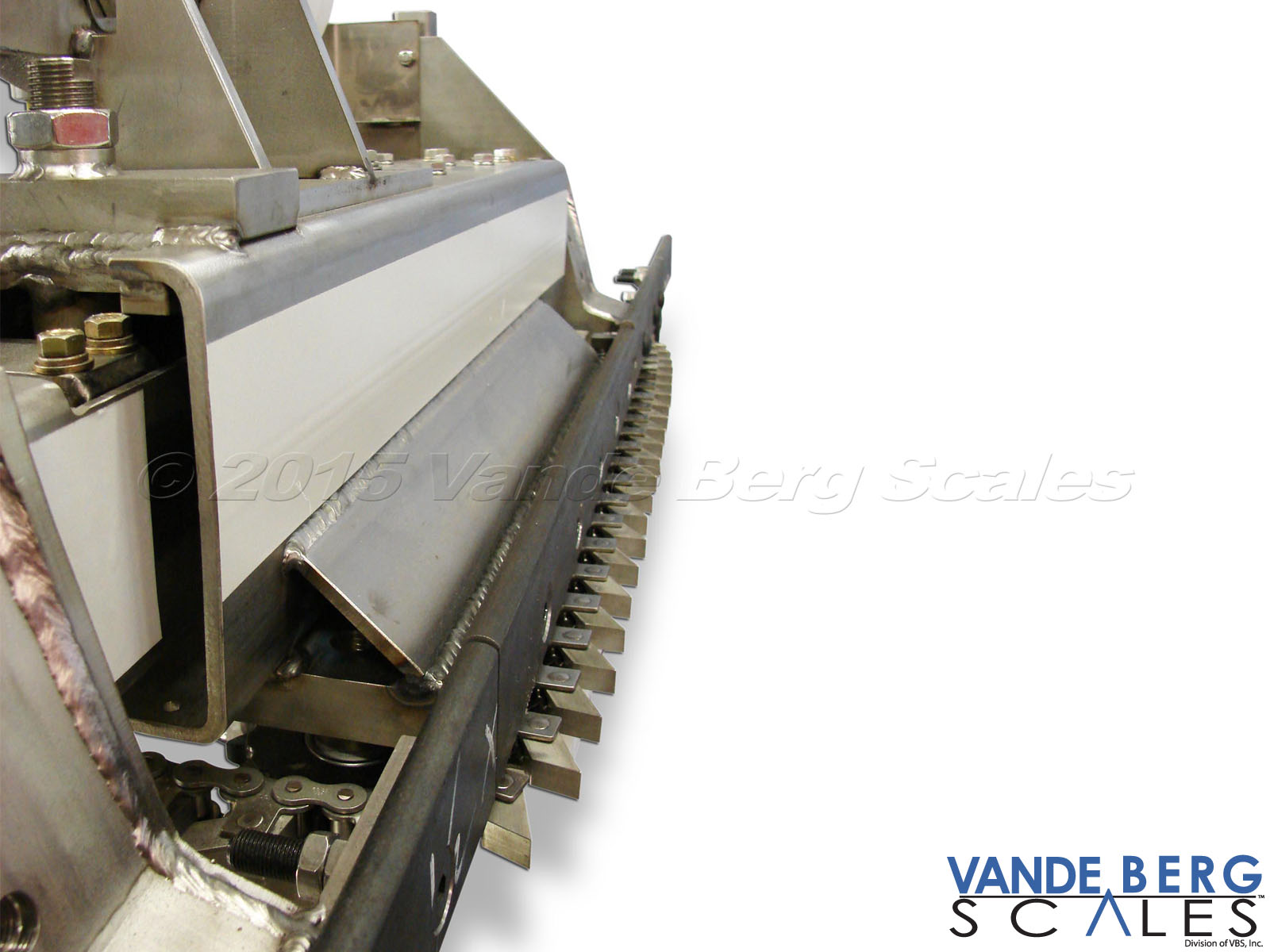 Depending on your line speed and the accuracy needed from the scale, you may want to look at how the scale is designed.
Is the scale being shock loaded as the item is being weighed or is it being transitioned onto the scale?
Think about this, if you step onto a bathroom scale really fast, what does the indicator do? It bounces all over the place, high then low and a little less each time until it settles out to your weight.
If you gradually put your weight on the same scale, you get your weight a lot sooner.
Our In Motion Monorail Scale transitions the weight gradually onto the live rail giving you an accurate weight a lot faster which converts to a more accurate weight dynamically.
Finally, be sure that the scale you are looking at will adapt to the method in which you are conveying your items.
What type of rail are you using?
Will the new scale adapt to that style of rail?
If you check out the above items before you buy, you will end up with an In-Motion Monorail scale that meets and exceeds your needs!