Laying out a good conveyor system can be a challenging task and can take a lot of time and patience, but the payoff for a plant with an optimized conveyor process can be massive!
There are several important steps when designing a conveyor system that our team goes through to make sure you get what you are looking for.
Functionality
Often times, we find ourselves designing a new system for a customer that has an existing conveyor system that isn't working quite how they would like. They often specify a particular issue they are having and provide us with a mechanical drawing of the system.
Having these things, we can start at the end of the system and work our way to the beginning of the process, searching for where other problems might lie.
Once the problems have been isolated, we switch those components and compare the before and after, making sure that our changes don't sacrifice any necessary processes.

Customer Limitations
Making it work as best as possible is obviously the priority, but we then have to take things like the customer's space and money into account.
A good conveyor shouldn't expand the old system too much because, ideally, we would like to simplify the current system so it takes up less space. It helps if we can get in the plant to see the setup to design around any obstacles.
We design for functionality before money for the best fit, but we are always prepared to make options and changes that make the systems more affordable.
Real Life Application
To describe the design process in action, we have a customer who currently wants to optimize their labeling system, but they had several things upstream in the conveyor system that caused this whole operation to be clumsy. We spec'd a large branching conveyor to replace an old, clunky sorting system used to separate their product and line convergers to arrange product for our labeling machines.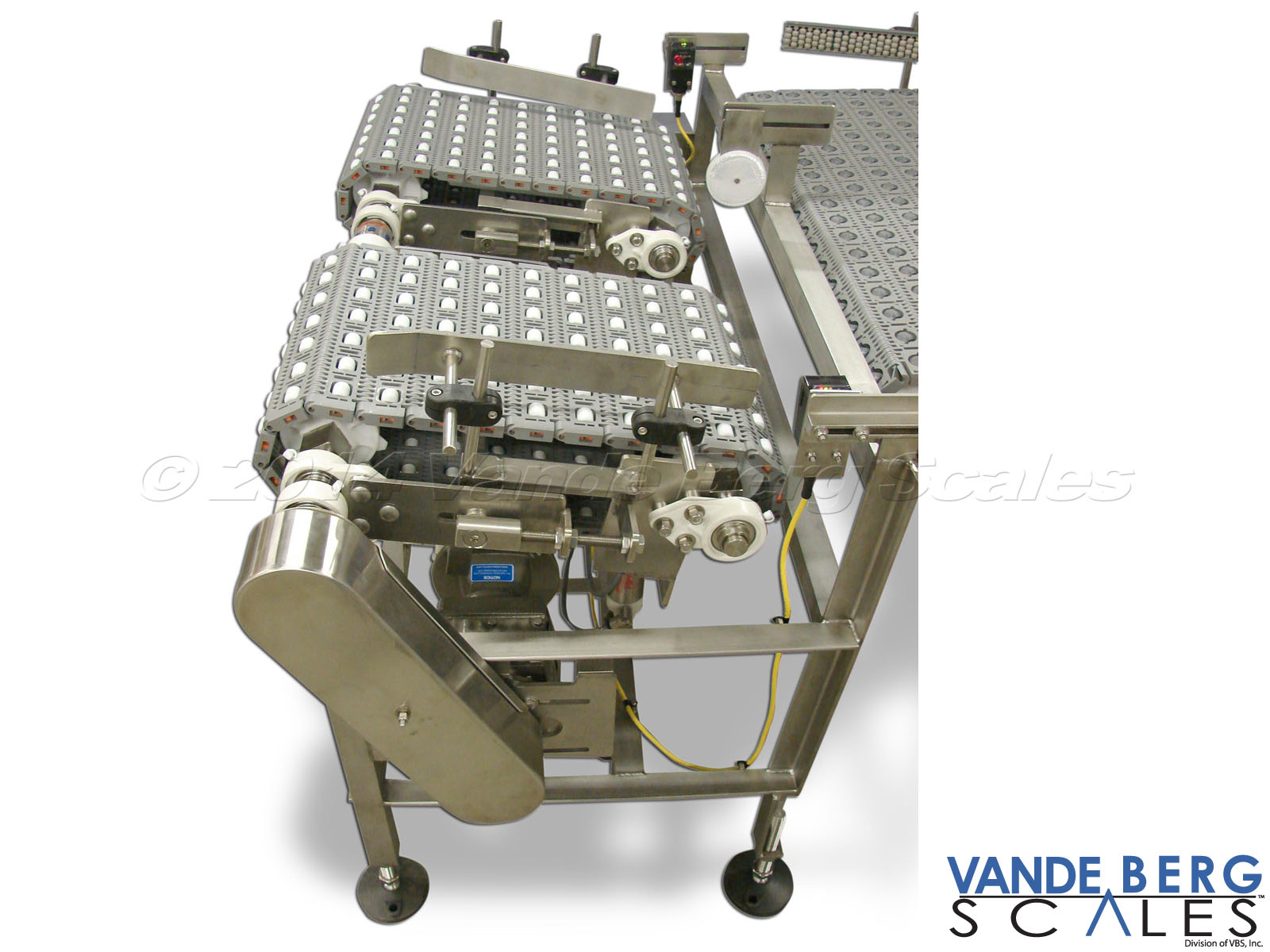 It is fairly common that we find other things that hurt product flow beyond the problem raised by the customer.
In this customer's case, our improved conveyor design took up less space than the current design and allowed us to integrate a reliable, labor-reducing labeling machine.
You can trust that our experienced professionals know how to best design conveyor systems to bring out your business's full potential.
All you need to do is call in or request a quote for any of our various conveyor products today!