What is an in-motion flow scale?
In-motion conveyor flow scales are used to gather total accumulated weight that cross a conveyor scale.
Flow scales can be very helpful in keeping track of your plant's efficiency and production; but without proper use and care, they might not be giving you the numbers that you are looking for!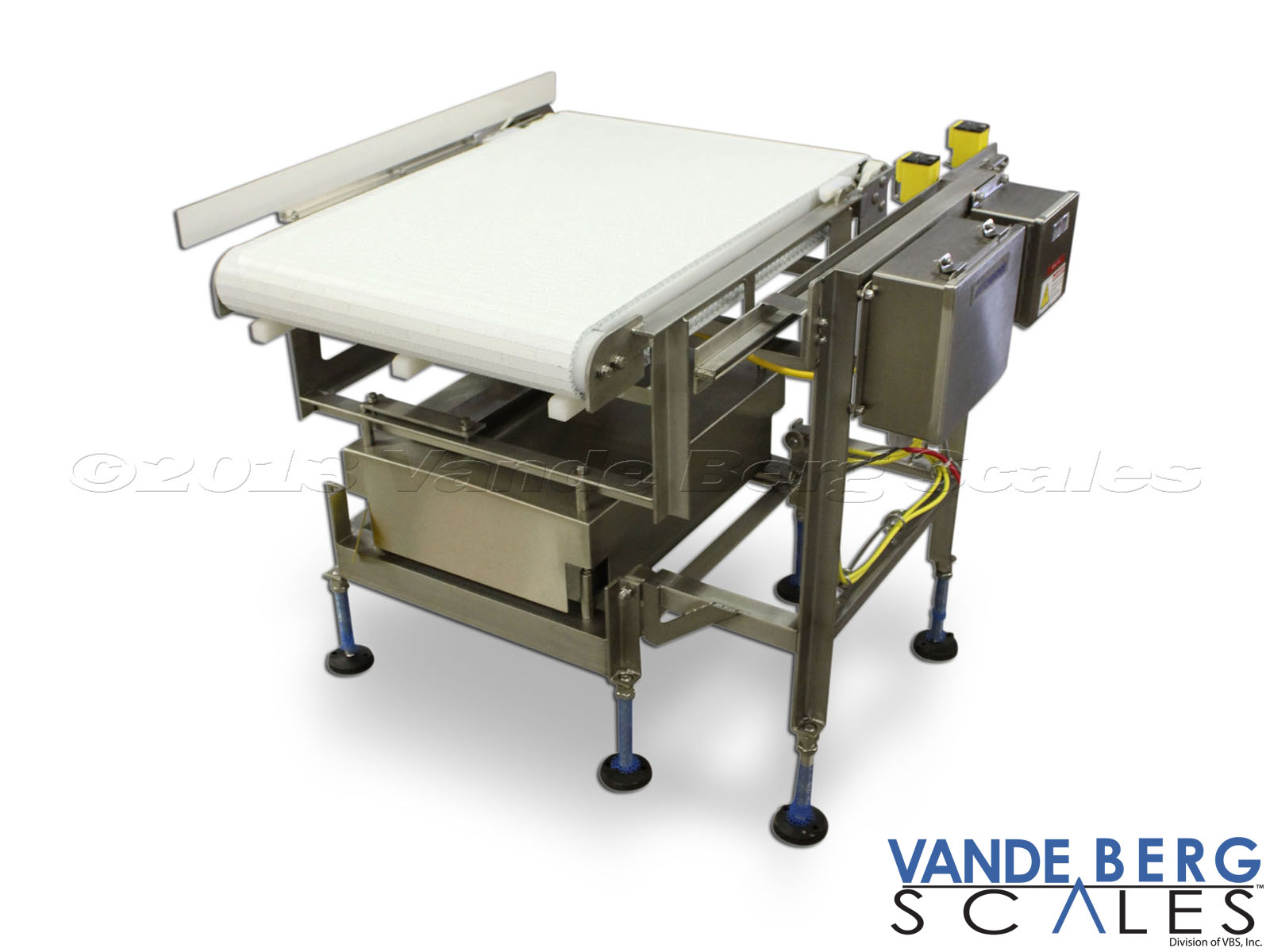 Here are some things to look for:
A flow scale is an in-motion conveyor scale that measures the total amount of weight that crosses the in-motion conveyor scale over a given period of time.
Flow scales are not designed to weigh discrete individual products, but rather the accumulated total of many.
Imagine a 100 foot long sausage crossing a two foot long flow scale and the flow scale adding up 50 two-foot weight measurements and you get a rough idea of how a flow scale works to give you the 100 feet weight total.
Moving Product
A rule with flow scales is that the product on the conveyor can't be moving with respect to the belt that it is on.
This is why things like eggs, for example, could be difficult to total a weight for. Since eggs are oblong and tend to roll on a belt, they would most likely roll backwards remaining on the scale longer than they should. This could throw off the total weights significantly over time.
You could avoid this by finding ways to fix your product in place on the conveyor or by slowing the belt down possibly.
Belt Buildup
If your product or plant has any sort of residue involved, there is a good chance that buildup on the conveyor belt could skew your numbers if left unchecked or unaccounted for by automatically zeroing the scale, during breaks in the flow.
Because of this, belts should be cleaned regularly if you are processing certain products.
Otherwise, it is quite possible that the extra weight from the buildup could continuously add to your totals which could cause some serious errors depending on how long it is left like that.
Any scale requires good zero tracking, but flow scales are particularly sensitive to this aspect.
Partially due to belt buildup and other various factors, it is likely that eventually the scale will not be completely unloaded and rezeroed.
To solve this dilemma, you should have a big enough break between product to be able to re-zero the scale every 5-15 minutes depending on how much buildup and other things occur.
If you take care of all of these issues, you are one step closer to truly accurate data collection for your plant.
Take care of your machines, and they will take care of you!